'Overchoice' – most of us deal with this modern-day phenomenon on a regular basis. With so much variety available in everyday products, it can be a real process to decide which item to purchase. How do we know which choice is the best? Why is one option better than the other? When is it okay to go for a cheaper option, and how much should you pay for quality?
Of course, this extends to office coffee machines too. With so many great options on the market, how do you know which is the best commercial coffee machine for your business? In this post, we're going to break down some of the different types of commercial coffee machines available from Cafe Direct. We'll explain each of their benefits to help you make an informed choice around which coffee machine is the best fit for your workplace.
Automatic coffee machines
Quick, convenient and easy to use, automatic coffee machines take care of the entire process from start to finish. Perfect for anyone who wants to enjoy their favourite coffee with a press of a button. Automatic coffee machines are great option for large office spaces due to their size and efficiency.
The Café Direct Krea Fresh Bean coffee machine is a reliable hot beverage producer. With an array of different beverage choices, LED lighting, and total flush capability, this fully automatic coffee machine grinds fresh coffee beans to order delivering that great taste of freshly ground coffee with every cup. It's the next best thing to our Barista machine.
The Krea Instant coffee machine is a more affordable option to fresh bean machines, using instant coffee and milk powder whilst maintaining a great taste. It is the ideal solution for small to medium sized offices, workplaces, reception areas and hotels where quality and reliability are paramount. The Krea Instant coffee machine uses milk powder and ground coffee and is available in a benchtop or floor standing version.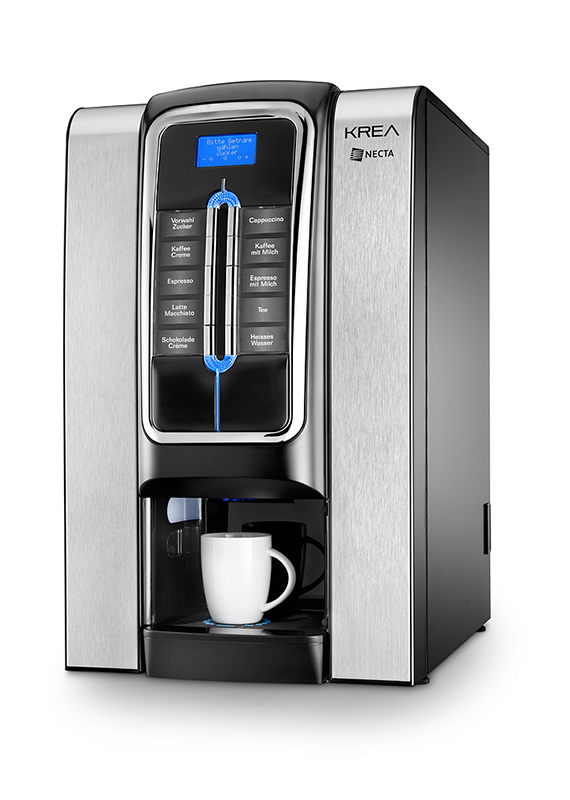 Barista coffee machines
Barista machines are the ideal commercial coffee machine for the espresso connoisseur. These are the most robust and customisable machines. With a barista machine, you have complete control over the coffee making process. It takes time to hone and craft to perfection, but there's something special about a work of art you've created from scratch. And let's be honest – they look fantastic as well.
With the Café Direct Rancilio Barista coffee machine, you get the best of both worlds. We want you to enjoy the best coffee each and every time, so we'll even train your staff on how to create the perfect cuppa. This machine is ideally suited for the inner-city office and comes in a variety of sizes based on your needs.
The Rancilio Barista is the commercial coffee machine that transforms the basic essentials into distinctive personality traits.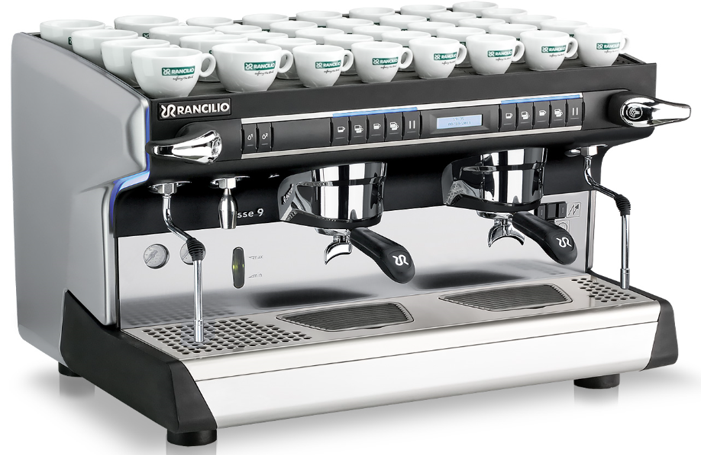 Coffee vending machines
Offering the same convenience of an automatic machine at a larger scale, these high-capacity coffee machines are an excellent beverage solution for the medium to large industrial offices and break rooms. They generally use instant powdered products (coffee and powdered milk) and can also be equipped with coin counters to offset the cost to the business.
The Opera Instant coffee machine features a backlit front panel and chromium plated frame around the selection area for a striking presence. It has 20 direct selections with LED backlit buttons, labels, and delivery area lighting. This machine is capable of producing over 620 cups of hot great tasting coffee per day, making it ideal as a high-volume commercial coffee machine.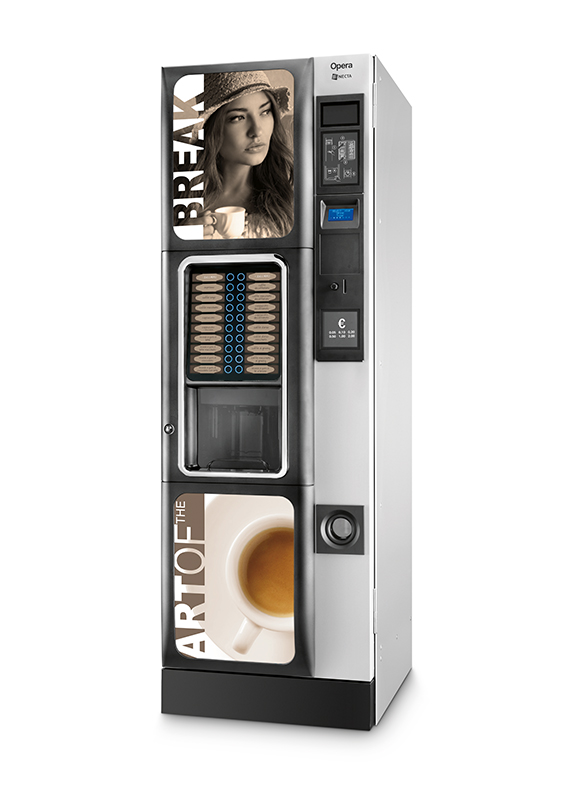 Café Direct offer a range of commercial office coffee machines to supply your staff with a high quality source of motivation and productivity. We can deliver and maintain your choice of coffee machine, and even train your staff on how to use it.
If you have any questions about our range of coffee machines, or want to chat about how we can supply your office with coffee, contact us today.